$23.98
$50.00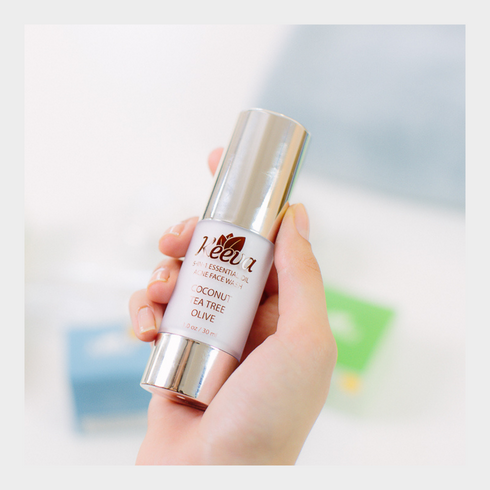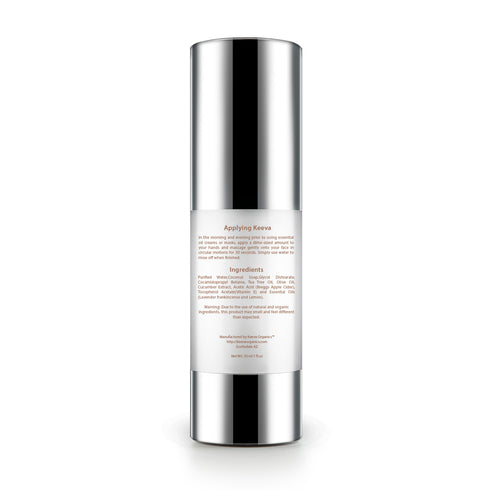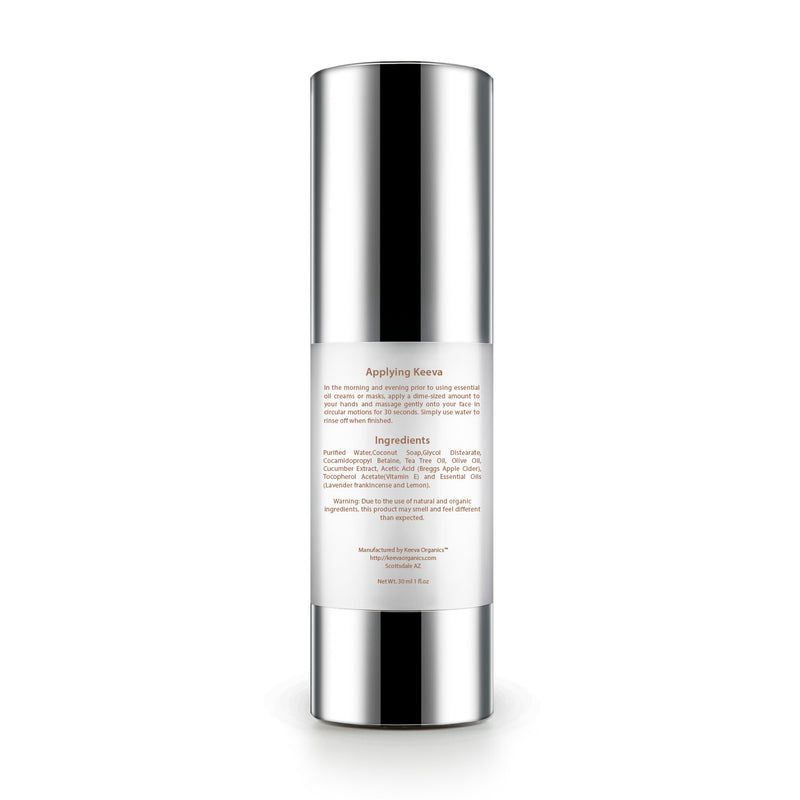 Clarifying Acne Face Wash
About the Product
Keeva's essential tea tree oil face wash formula is derived from the highest quality essential oils for the ultimate acne-killing face wash. Our powerful yet gentle tea tree oil leaves your face clear as it penetrates your pores and kills acne to leave your face fresh and clean.
Refreshing deep clean, 100% natural formula that is comprised of Tea Tree Oil as the active ingredient for fighting acne. 

Gentle face wash great for sensitive skin

No harmful chemicals or additives

Includes essential oils to repair delicate skin

Works on hormonal, bacterial, or cystic acne

Start seeing results in 48 hours

40,000+ satisfied customers

100-day money-back guarantee
Skin Types
Oily Skin

Dry Skin

Sensitive Skin
Works For
Acne

Acne Spots

Acne Scars

Clogged Pores

Bacterial, Cystic & Hormonal Acne

Natural Proprietary Ingredients
Purified Water

Coconut Soap

Glycol Distearate

Cocamidopropyl Betaine

Tea Tree Oil

Olive Oil

Cucumber Extract

Acetic Acid (Apple Cider)

Tocopherol Acetate (Vitamin E)

Essential Oils
Daily Routine:
Twice per day, in the morning and in the evening before bed.
How to Apply:
Add

 

3 pumps of the face wash into your hand and add warm water.

Massage the face wash cream in a circular motion for 30 seconds while avoiding getting the face wash into your eyes or mouth. Be sure to use a gentle motion as aggressive scrubbing can irritate your skin.

Rinse with warm water and gently pat dry.
For Best Results:
Why Tea Tree Oil?

The root cause of acne is the blockage of the sebaceous glands. Tea Tree Oil, also known as melaleuca oil, naturally disinfects pores and dries out whiteheads, blackheads, pimples and other blemishes that people have on their face or back.
Keeva's powerful natural tea tree oil formula is the ultimate combination of nature & science - leaving your face glowing with youth as the tea tree oil penetrates your pores and kills acne bacteria within seconds. 
Keeva Works Better Than Other Products
Thanks to its high potency and purity, Keeva provides a unique combination of antibacterial and anti-inflammatory properties. These disinfecting and soothing properties, unlike other acne treatments, will not strip the skin of its natural oils and cause further damage.
100% Safe, Paraben-Free, No Animal Testing
Keeva gets rid of severe acne, blemishes, spots, cystic scars, comedones, blackheads, whiteheads, papules, pustules, nodules cysts, dark spots, removal - everyone and everywhere on hormonal adults, children, babies, teenagers, teens, men, women, pregnancy, chest, face, neck, butt, bacne, back-acne remedies, medication, pimple wash, stick benzoyl peroxide vs salicylic acid zits hyperpigmentation gel toner night sulfur tools aid cleanser mattifying pure cream.
Best Acne Cream Or Your Money Back!
If you can't honestly say Keeva was the most effect effective acne wash you've ever used, we'll give you a full refund anytime within 100 days no questions ask. Currently, that's less than 1% of customers. Our goal is to give you clear skin, naturally. We stand by our acne face wash with tea tree oil because our acne wash works.
Best face products
Have always loved face products cant wait to try
It works
It really makes skin look clear, glowing
Clears up acne
This works great to clear up teenage acne.
Awesome product
This was the first time that I have used this product and I have had a great experience. I will see what my next experience will be.
Really Works!
This product, like all the other products I've used from Keeva, really works. It spreads on beautifully, and unlike most strips, does not bring tears to your eyes when you remove it. You can use it all over your face and it also removes dead skin. It leaves everything so nice and soft. I really like it a lot and am glad I took advantage of the twofer offer--I got four tubes.
I love this blackhead , is the best , because when I used it easy to pull it off , makes the face looks clean and smooth , and I got good deal buy one and get one free.
Best blackhead mask ever!
I've used a lot of blackhead masks and this one is the best! My skin looks and feels amazing after I use it and it pulls blackheads without pulling your skin. I also got it on buy one get one so even better!
BEST product I have found in years!
When I first ordered the "kit" with the face wash, serum, and cream in early 2019, I used it haphazardly. The dryness and peeling from the topical my dermatologist gave me disappeared, and my skin cleared within 6 weeks. By the way, for the second time in my life, first in my 20's and now as a "senior," I am experiencing cystic acne. All was well until November, 2019, when it came back with a vengeance, This time, I used the face wash and the cream, and once again, by early January, my skin cleared. Several weeks ago, it returned yet again! This time, I have used all three products religiously, all day, every day, and it has only taken 10 days to clear--no running to the dermatologist for steroid injections into the cysts, no topicals which dry out my skin and turn it beet red, no scars left. ABSOLUTELY amazing!!!! This product does what it says it will do, 100%
So far it's Amazing!
I normally am too scared to try new products on my face especially when a lot hasn't worked but then with this great product my face has already been clearing up. My face feels smooth and refreshed after using this ! Thanks Keeva!
Seriously!!!
Omg I love this brand!!! I got both the full kit and blackhead mask. LOOOOVEEEE!!!!!! My daughter loves it as well. She used proactive for over a year and it did nothing for her skin. But Keeva!!!! This stuff is amazing!!!!
WHAT PEOPLE ARE SAYING ABOUT US