$39.95
$79.00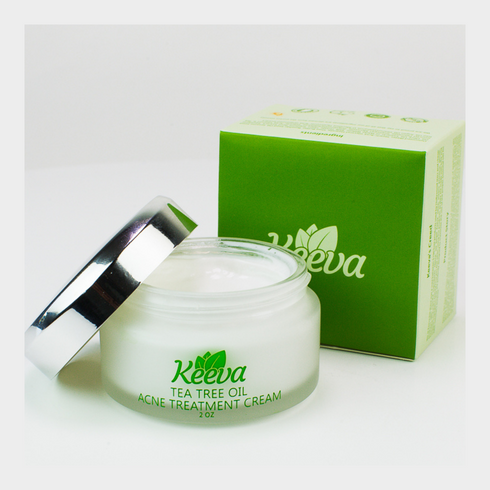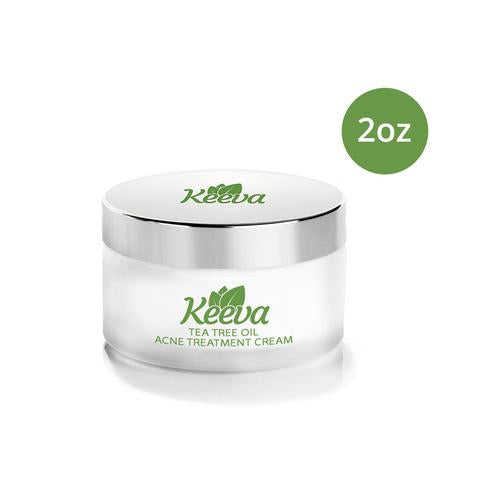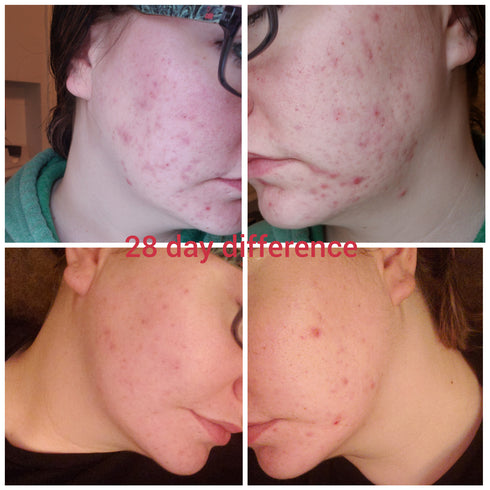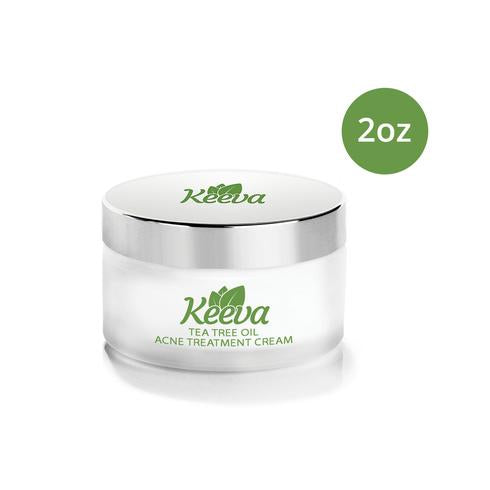 About the Product
Are you tired of using 3 different acne products that take 30 minutes to put on? It's time to try our one-shot, all-powerful, best-selling acne cream.
Shockingly simple, 100% natural formula that is comprised of Tea Tree Oil as the active ingredient for fighting acne, spots & scars. 

Creamy and light

Minty, tingling sensation when applying - feel it work right away!

Works on all skin types and acne types

Doesn't dry out your skin

Start seeing results in 48 hours

40,000+ satisfied customers

100-day money-back guarantee
Skin Types
Oily Skin

Dry Skin

Sensitive Skin
Works For
Acne

Acne Spots

Acne Scars

Clogged Pores

Bacterial, Cystic & Hormonal Acne


Natural Proprietary Ingredients
Deionized Water Stearic Acid Tea Tree Oil
Glyceryl Stearate
Shea Butter
Rosehip Seed Oil
Sesame Seed Oil
Olive Oil
Extracts of White Willow
Burdock
Milk Thistle
Hops
Sophora Root Extract
Squalene
Isooctyl
Palmitate
Isopropyl Myristate
Polydimethylsiloxane
Salicylic Acid
Vitamin E
Argan Oil
Phenoxyethanol
DL-Menthol
Hyaluronic Acid and Grape
Seed Extract
Daily Routine:
Twice per day, in the morning and in the evening before bed
How to Apply:
Wet your hands and face with warm water

Massage a small amount of Acne Cream to entire face and neck area
For Best Results:
Why Tea Tree Oil?
The root cause of acne is the blockage of the sebaceous glands. Tea Tree Oil, also known as melaleuca oil, naturally disinfects pores and dries out whiteheads, blackheads, pimples and other blemishes that people have on their face or back.
Keeva's powerful natural tea tree oil formula is the ultimate combination of nature & science - leaving your face glowing with youth as the tea tree oil penetrates your pores and kills acne bacteria within seconds. 
Keeva Works Better Than Other Products
Thanks to its high potency and purity, Keeva provides a unique combination of antibacterial and anti-inflammatory properties. These disinfecting and soothing properties, unlike other acne treatments, will not strip the skin of its natural oils and cause further damage.
100% Safe, Paraben-Free, No Animal Testing
Keeva gets rid of severe acne, blemishes, spots, cystic scars, comedones, blackheads, whiteheads, papules, pustules, nodules cysts, dark spots, removal - everyone and everywhere on hormonal adults, children, babies, teenagers, teens, men, women, pregnancy, chest, face, neck, butt, bacne, back-acne remedies, medication, pimple wash, stick benzoyl peroxide vs salicylic acid zits hyperpigmentation gel toner night sulfur tools aid cleanser mattifying pure cream.
Best Acne Cream Or Your Money Back!
If you can't honestly say Keeva is the best acne treatment you've ever used, we'll give you a full refund anytime within 100 days no questions asked. Currently, that's less than .02% of customers. Keeva's goal is to give you clear skin while providing you the healthy, bright, radiant complexion you deserve. Take control and place your order today to get rid of acne now and have the self-confidence you deserve!
Great product that really works!!! 👍😊
Changed my skin's life!
Have been using Keeva products for 3 years and its more a 10 out of 10 for me! Can't live without it...neither can my skin!
Only drawback is I'm from and live in Ireland 🇮🇪 and I have to get a relative who lives in USA to ship the products to Ireland but.....its worth every cent!
GREAT PRODUCT
I have struggled with acne my entire life and have never found a product that works better than this. And I have tried A LOT! This is hands down my favorite and the ingredients in it is what I think helps the most.
Life Changing
My adult son, my teenage daughter and I all struggle with acne.
After using Keeva for only a few days our skin was almost acne free.
We all agree the results are amazing! We love the texture of the cream
and the versatility of its use.
Changed my life. Helped my hormonal acne. I've been using this product as my moisturizer morning and night for 3 years. I am perimenopausal.
This Saved My Skin and my Mental Health
I have had this cream for about 7 days now and I'd like to give a full review. Not only has this cleared my dark spots, but it's given me an entire wave of new confidence I never knew I had. I would spend hours trying to cover my dark spots with makeup and sometimes cry out fo frustration. This is the first time I have ever been able to go out without makeup and feel confident in my own skin. My skin is living proof that 7 days of using this cream will change your entire beauty routine and leave positive outcome for your skin.
Keeva Teatree Oil Creme
I'm 66 years old and still break out! But Keeva Tea Tree Oil Creme helps tremendously without drying.
Best Acne Product!
I came across this product years ago when I was in my late teens, I broke out horribly and nothing I used worked, it just made things worse. When I saw this I figured I'd give it a try and to my amazement it worked so well! Ever since then I have used Keeva products and my skin loves them even now at 24! I would definitely recommend this product!
Finally! Something that actually works that DOESN'T cost a fortune!
A million dollar product that doesn't cost a million dollars!! I used to have such a complex skin routine to try and control my acne but now my skin care is so simple! Wash face, Keeva acne treatment cream, lotion, and that's it!! It's so easy and I love how everything is all organic so I know it is good for my skin. 10/10!!
Clears up acne
My four teenagers have been using this product for about a year. We recently ran out and one of them made a point of showing me how broken out her face was. After receiving our supply and using it for a day, this teenager showed me her face again. It was almost completely clear again. This is one of the few, if not the only, natural products that works. We had tried many throughout the years before finding this!
WHAT PEOPLE ARE SAYING ABOUT US