[Journal Post] 4 Vitamin Deficiencies That Show On Your Face
May 28, 2020 by Kate Fields

Vitamins and minerals are crucial for healthy functioning bodies. And you've probably heard that you should be taking supplements, but how would you know which vitamins?
Even though, you're eating your greens and servings of fruit. You still may be deficient of certain vitamins and suffering related symptoms. It can hold you back from performing your best everyday so it's important to be aware and include ways to increase your vitamin intake.
Here are four essential vitamins and symptoms of their deficiency to look out for: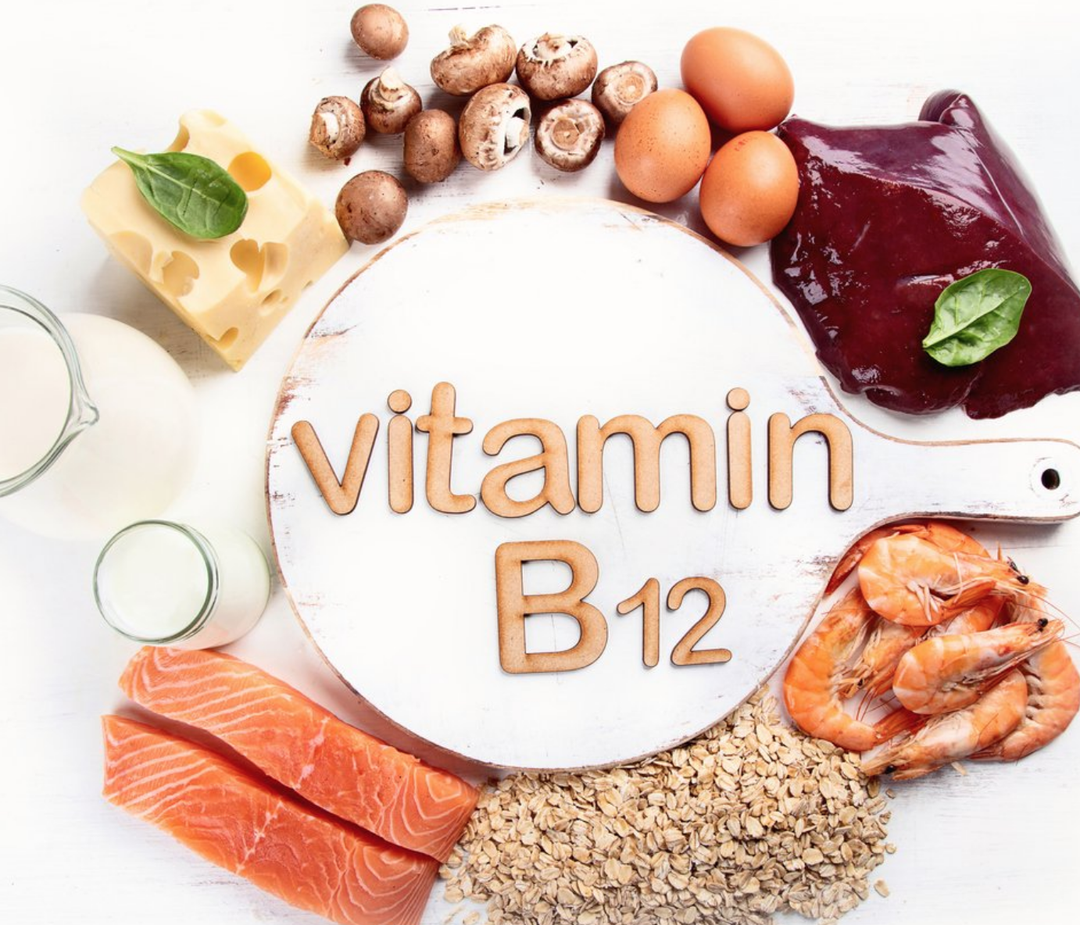 Vitamin B12
Vitamin B12 is vital to keep your blood and nerve cells healthy. A pale complexion can be a clear sign of the deficiency of B12.
The skin really suffers and can also promote feelings of fatigue. Another way of noticing the deficiency is a completely smooth tongue.
Vegans and vegetarians may have risk of vitamin B12 deficiency because it is only found in animal food source.
Other common symptoms include fatigue, vision loss, loss of appetite and shortness of breath. People who lack vitamin B12 can develop anemia, a condition where the body can't absorb B12 and is unable to produce healthy red blood cells.
Zinc



This powerful vitamin provides a much needed metabolic boost which will help eliminate excess skin oil in the body and strengthen the immune defenses against bacterial acne.
Zinc, a nutrient found throughout your body, also helps your immune system function. 

Zinc is also important to wound healing and your sense of taste and smell. With a varied diet, your body usually gets enough zinc. Food sources of zinc include chicken, red meat and fortified breakfast cereals.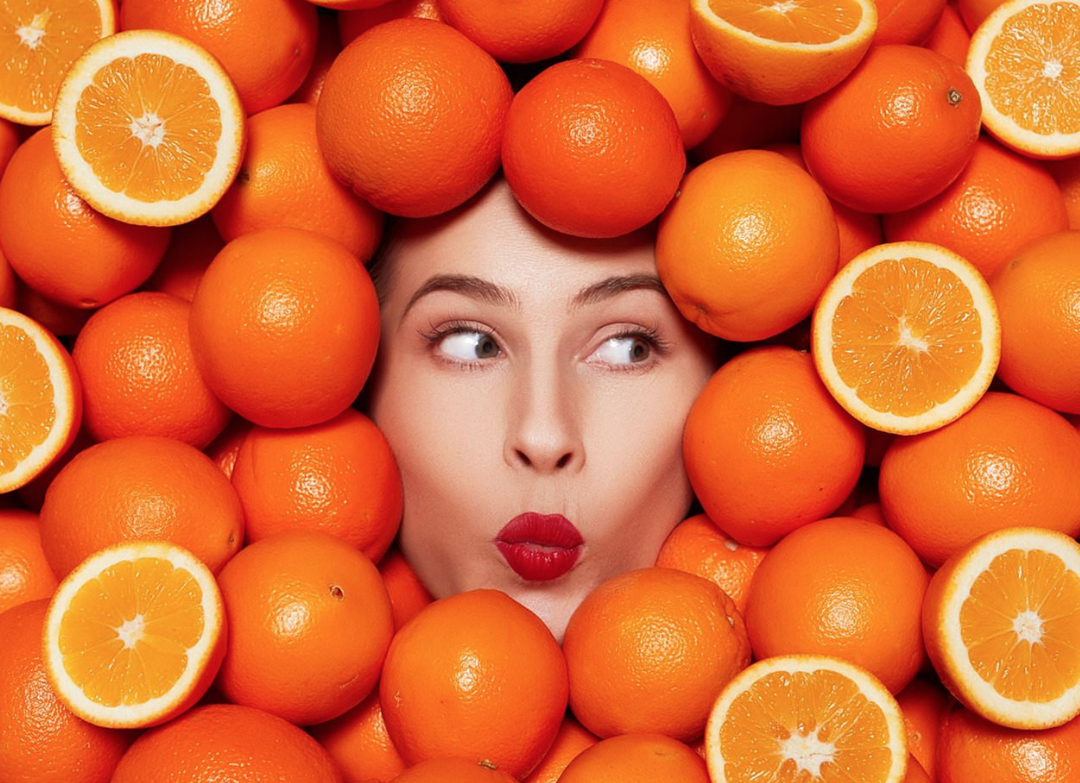 Vitamin C
Vitamin C is one of the key ingredients found in many anti-aging skincare products. It can be found in the epidermis and dermis. It plays a vital role in producing collagen that helps your skin look healthy and youthful.
You've heard how bad sun is for your skin? Vitamin C can also enhance the effectiveness of your sunscreen. It decreases cell damage while helping your bodies healing process.
Sufficient vitamin C intake can help repair and prevent dry skin. It also reduces the appearance of wrinkles.
It's rare to be deficient in vitamin C as the foods we eat, over-the-counter products, dietary supplements.
However, you can tell if you're deficient in vitamin C if you have scaly, dry and rough skin.
Furthermore, a condition where your body is not able to replace collagen can lead to "scurvy", which can cause red dots on your skin, pain in your muscles and joints, and swelling and bleeding of your gums.
Vitamin A



Vitamin A is a fat-soluble vitamin that helps in the formation or the maintenance of healthy skin and teeth. If you have dry skin and lips, you might have Vitamin A deficiency.
Vitamin A is necessary to produce collagen which keeps your skin stay wrinkle free and fights signs of aging. It can help with clearing the face by unclogging your pores and protecting your face from acne.
Furthermore, it also evens out your skin tone and improves sun damage.
Vitamin A is crucial for skin to increase smoothness and just brighten it. Also, to keep fine lines and wrinkles at a minimum.
You can easily include eggs, milk, greens, orange and yellow vegetable or fruits to help you get the sufficient amount of Vitamin A.
If you see any of the symptoms, it's a good idea to dig a little deeper and do some research. Then take action because it's always better to be cautious before your skin bears any further risk of damage.
Is There a Woman in the World Who

Hasn't

 Wished or Daydreamed for Clear,

Glowing

Skin?
The whole idea behind Keeva Organics is that ingredients DO matter...as do results. Women shouldn't have to suffer day in and day out with the same painful acne scars or even worse, feeling new pimples creep their way up and block their natural beauty. 

You should be able to glow inside and out and pare down your skin routine to your simple yet powerful go-to products that leave you feeling confident and gorgeous...because you are.
Part of what has made Keeva's acne treatment creams garner worldwide praise from customers is the premium, high quality tea tree oil used as a central, natural disinfectant that powerfully yet gently tackles whiteheads, blackheads, pimples and other blemishes.

Our Tea Tree Oil is carefully obtained by a thorough and extensive steam distillation of the leaves of the Melaleuca alternifolia plant. 
At Keeva, we say "results matter more as women want ONE skincare solution." Our line is a combination of years of ground-breaking, dedicated skincare research and endless perfecting advancements— with you in mind.
Keeva's Natural Organic Acne Cream Fights Acne Spots Scars, Cystic & Hormonal Acne, and best of all...
✅ Highest quality tea tree oil
✅Gets rid of Acne in days
✅ Proud American Company
✅ No animal testing
Simply open the Keeva treatment jar, scoop out a generous portion, and gently apply to your face and skin to encourage cleansing and restoration of your skin.
slctvrnt:--::|~|:shwqty:--:true:|~|:qty:--:1:|~|:prdurl:--:/products/keeva-acne-supplement:|~|:prdttlclass:--:pta-23620685:|~|:prdttl:--:
Keeva´s Acne Supplement Supports Healthy Skin From The Inside Out
:|~|:prdimgtp:--:variant:|~|:prdimgsrcset:--::|~|:prdimgclass:--:zpa-mobile-align--center zpa-align--center pia-23620685:|~|:prdimgalt:--:Keeva´s Acne Supplement Supports Healthy Skin From The Inside Out:|~|:prdimg:--:https://cdn.shopify.com/s/files/1/1096/2552/products/keeva-acnesup-mockup2.jpg?v=1547560649:|~|:prdclass:--:ba-23620685:|~|:prdbtnltp:--:product:|~|:prdbtnelt:--:_self:|~|:prdbtncpt:--:SHOP NOW!:|~|:prdbtnclass:--:zpa-button-padding-medium bcss-23620685:|~|:prdbtnalign:--:zpa-button-alignment-center:|~|:handle:--:keeva-acne-supplement:|~|:dcrt2class:--:ba-23620679:|~|:dcrt1class:--:ba-23620681:|~|:crtmsgclass:--:pcma-23620685:|~|:brdclass:--:ba-23620683:|~|:blckscnt:--:2:|~|:addcrtmsg:--:Product has been added to cart slctvrnt:--::|~|:shwqty:--:true:|~|:qty:--:1:|~|:prdurl:--:/products/1oz-acne-cream-carthook:|~|:prdttlclass:--:pta-23620684:|~|:prdttl:--:
1oz ACNE CREAM
:|~|:prdimgtp:--:variant:|~|:prdimgsrcset:--::|~|:prdimgclass:--:zpa-mobile-align--center zpa-align--center pia-23620684:|~|:prdimgalt:--:1oz ACNE CREAM:|~|:prdimg:--:https://cdn.shopify.com/s/files/1/1096/2552/products/acne-1oz-list-no2_04250199-1ba1-493e-bc4d-7eedb0b8adc0.jpg?v=1548087348:|~|:prdclass:--:ba-23620684:|~|:prdbtnltp:--:product:|~|:prdbtnelt:--:_self:|~|:prdbtncpt:--:SHOP NOW!:|~|:prdbtnclass:--:zpa-button-padding-medium bcss-23620684:|~|:prdbtnalign:--:zpa-button-alignment-center:|~|:handle:--:1oz-acne-cream-carthook:|~|:dcrt2class:--:ba-23620678:|~|:dcrt1class:--:ba-23620680:|~|:crtmsgclass:--:pcma-23620684:|~|:brdclass:--:ba-23620682:|~|:blckscnt:--:2:|~|:addcrtmsg:--:Product has been added to cart

What women are saying about us...

"The combination of sweat, dust and stress lead me to a massive breakout along my jawline, chin and cheek bones. It was embarrassing and I felt like a teenager again. In desperation I sought out the Internet and came across many review for this product. Long story short, I am so thankful I did! This product has helped calm my face, make acne heal quickly and fade pre-existing acne marks on my face."

-Morgan




"I do not believe in miracle products, but Keeva certainly fits that description. I have extremely sensitive skin, and I have tried everything from drug store products to proactive to prescription. They all either cause a reaction or do nothing to help my acne. I decided to try one last product before calling a dermatologist, and I am so glad I did. Keeva is amazing!"

-Lucinda 




"I've done it all and I've suffered severe breakouts to the point that they were actually painful. I would give this 10 stars if I could. I have suffered with acne my whole life Nothing worked, and I've tried it all, NOTHING. I've done it all and I've suffered severe breakouts to the point that they were actually painful. I gave this a try after seeing an ad on facebook, thinking what the heck, if it doesn't work there is a money back guarantee. I saw results in less than two days."

-Natalie

:|zpendofcontent|: