Acne Scars: 3 Main Types & Why This Matters
June 23, 2020 by Kate Fields

If acne wasn't frustrating enough, severe acne and a picking habit can leave behind the dreaded acne scars. 
I like to think of acne scars as a nightmare cherry on top of the terrible zit ice cream scoop! 
While acne can clear up eventually, the scars that it can leave behind are tough to get rid of! Especially if you don't understand why they happen in the first place. 
Knowledge is power and you'll be happy to know there is hope. It's important to understand your skin and what it's going through in order to accurately tackle the problem once and for all.  Here are the four main types of acne scars and how to treat them...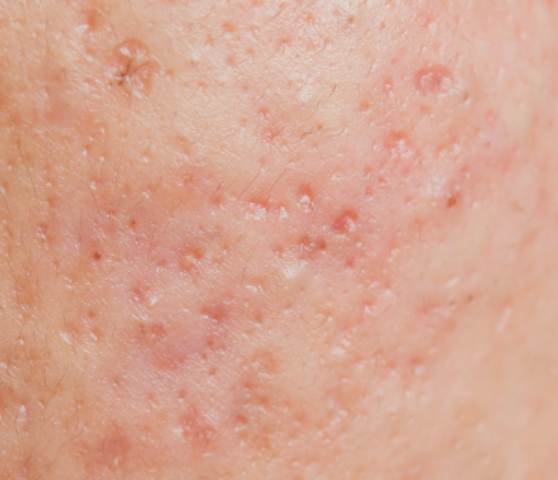 Boxcar Scars
These acne scars are round or oval depressions in the skin and typically accompanied by wide vertical sides. Boxcar scars appear as jagged or pitted and are usually broader depressions in the skin. 

What Causes Boxcar Scars: When an inflammatory breakout occurs, it destroys the collagen in that area of the skin, which results in a loss of tissue.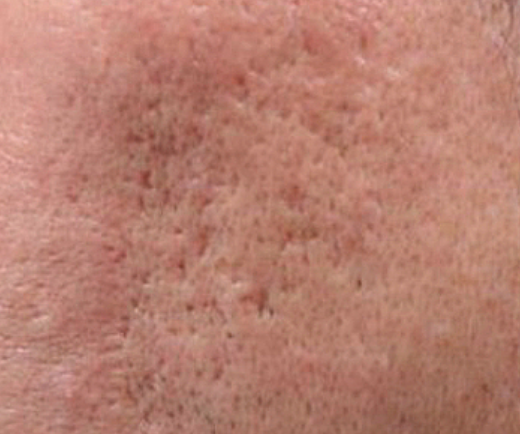 Ice Pick Scars

These scars are deep and narrow. They extend into the dermis layer of the skin. You know you have an ice pick scar when your skin looks as if it has been punctured with a sharp instrument or an "ice pick."
When it heals it leaves a tiny hole in the skin. For some, it may even have the appearance of a larger-than-usual pore.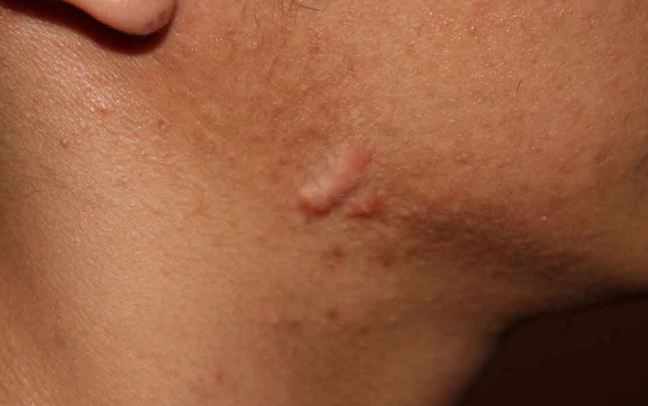 Hypertrophic and Keloid Scars
These actually create raised scars that grow above the surface of the skin. They are most commonly found on the torso. A great example of a hypertrophic scar is something called a Keloid or simply a more severe raised scar. The only difference between these and the standard hypertrophic scars, is that keloids usually grow larger than the original wound and can continue to grow long after it has healed. Frustrating!
Unlike ice pick and boxcar scars, hypertrophic scars are not caused by a loss of tissue. Instead, they develop through the overproduction of collagen after a deep wound or trauma. 

Knowledge is Power



Now that you know the different types of acne scars and how they happen, you need to know there is hope! Yes let's stop acne before happens but if anyone suffers from acne scars it's important to treat the scars early. The earlier the better to stop further damage and even repair past acne problems.

For this, I recommend our Tea Tree Oil Acne Scar Removal Treatment Cream. We've been sold out for a couple of months (it's obviously working for people:). But we're back in stock finally. Why is it great for acne scars?
- Created For Sensitive Skin (no chemicals)
- You Will See Redness From Acne Scarring Reduce Within 2 Weeks
- Tea Tree Oil and Essential Oils Formulated to heal acne scars, and prevent future breakouts.


slctvrnt:--::|~|:shwqty:--:true:|~|:qty:--:1:|~|:prdurl:--:/products/acne-scar-cream:|~|:prdttlclass:--:pta-24735206:|~|:prdttl:--:
Acne Scar Removal Treatment Cream
:|~|:prdimgtp:--:variant:|~|:prdimgsrcset:--::|~|:prdimgclass:--:zpa-mobile-align--center zpa-align--center pia-24735206:|~|:prdimgalt:--:Acne Scar Removal Treatment Cream:|~|:prdimg:--:https://cdn.shopify.com/s/files/1/1096/2552/products/61z2uDqT04L._SX522_03b50437-6029-4d45-a99d-8d578a911a4d.jpg?v=1545404013:|~|:prdclass:--:ba-24735206:|~|:prdbtnltp:--:product:|~|:prdbtnelt:--:_self:|~|:prdbtncpt:--:SHOP NOW!:|~|:prdbtnclass:--:zpa-button-padding-medium bcss-24735206:|~|:prdbtnalign:--:zpa-button-alignment-center:|~|:handle:--:acne-scar-cream:|~|:dcrt2class:--:ba-24735214:|~|:dcrt1class:--:ba-24735211:|~|:crtmsgclass:--:pcma-24735206:|~|:brdclass:--:ba-24735207:|~|:blckscnt:--:2:|~|:addcrtmsg:--:Product has been added to cart slctvrnt:--::|~|:shwqty:--:true:|~|:qty:--:1:|~|:prdurl:--:/products/nose-pore-strips:|~|:prdttlclass:--:pta-24735208:|~|:prdttl:--:
Blackhead Nose Pore Strips
:|~|:prdimgtp:--:variant:|~|:prdimgsrcset:--::|~|:prdimgclass:--:zpa-mobile-align--center zpa-align--center pia-24735208:|~|:prdimgalt:--:Blackhead Nose Pore Strips:|~|:prdimg:--:https://cdn.shopify.com/s/files/1/1096/2552/products/keevablacjeadstrips3.png?v=1592834467:|~|:prdclass:--:ba-24735208:|~|:prdbtnltp:--:product:|~|:prdbtnelt:--:_self:|~|:prdbtncpt:--:SHOP NOW!:|~|:prdbtnclass:--:zpa-button-padding-medium bcss-24735208:|~|:prdbtnalign:--:zpa-button-alignment-center:|~|:handle:--:nose-pore-strips:|~|:dcrt2class:--:ba-24735213:|~|:dcrt1class:--:ba-24735212:|~|:crtmsgclass:--:pcma-24735208:|~|:brdclass:--:ba-24735210:|~|:blckscnt:--:2:|~|:addcrtmsg:--:Product has been added to cart

The whole idea behind Keeva Organics is that ingredients DO matter...as do results. Women shouldn't have to suffer day in and day out with the same painful acne scars or even worse, feeling new pimples creep their way up and block their natural beauty. 





You should be able to glow inside and out and pare down your skin routine to your simple yet powerful go-to products that leave you feeling confident and gorgeous...because you are.




Part of what has made Keeva's acne treatment creams garner worldwide praise from customers is the premium, high quality tea tree oil used as a central, natural disinfectant that powerfully yet gently tackles scars, whiteheads, blackheads, pimples and other blemishes.


Our Tea Tree Oil is carefully obtained by a thorough and extensive steam distillation of the leaves of the Melaleuca alternifolia plant. 




✅ Highest quality tea tree oil

✅ Gets rid of Acne in days

✅ Proud American Company

✅ No animal testing

What women are saying about us...

"The combination of sweat, dust and stress lead me to a massive breakout along my jawline, chin and cheek bones. It was embarrassing and I felt like a teenager again. In desperation I sought out the Internet and came across many review for this product. Long story short, I am so thankful I did! This product has helped calm my face, make acne heal quickly and fade pre-existing acne marks on my face."

-Morgan




"I do not believe in miracle products, but Keeva certainly fits that description. I have extremely sensitive skin, and I have tried everything from drug store products to proactive to prescription. They all either cause a reaction or do nothing to help my acne. I decided to try one last product before calling a dermatologist, and I am so glad I did. Keeva is amazing!"

-Lucinda 




"I've done it all and I've suffered severe breakouts to the point that they were actually painful. I would give this 10 stars if I could. I have suffered with acne my whole life Nothing worked, and I've tried it all, NOTHING. I've done it all and I've suffered severe breakouts to the point that they were actually painful. I gave this a try after seeing an ad on facebook, thinking what the heck, if it doesn't work there is a money back guarantee. I saw results in less than two days."

-Natalie

:|zpendofcontent|: