[Journal Post]
Stress Management: 4 Simple Ways To Relax
June 10, 2020 by Kate Fields

At the spa, the receptionist said "who isn't stressed?" after listening to the stressful day of one of the clients.
I realized that it's true. We're living in a world with so much going on all the time. We can barely hear ourselves and calm our minds.
As a result, we're less focused and we burn out or shut down. You probably realized it and tried to add some relaxation ways but failed to keep up.
And if you're telling yourself that you're too busy to take a little time out for some simple adjustments to benefit your long term health, you need to pause.
Seriously, commit to yourself and recognize when you need a mini break during your day.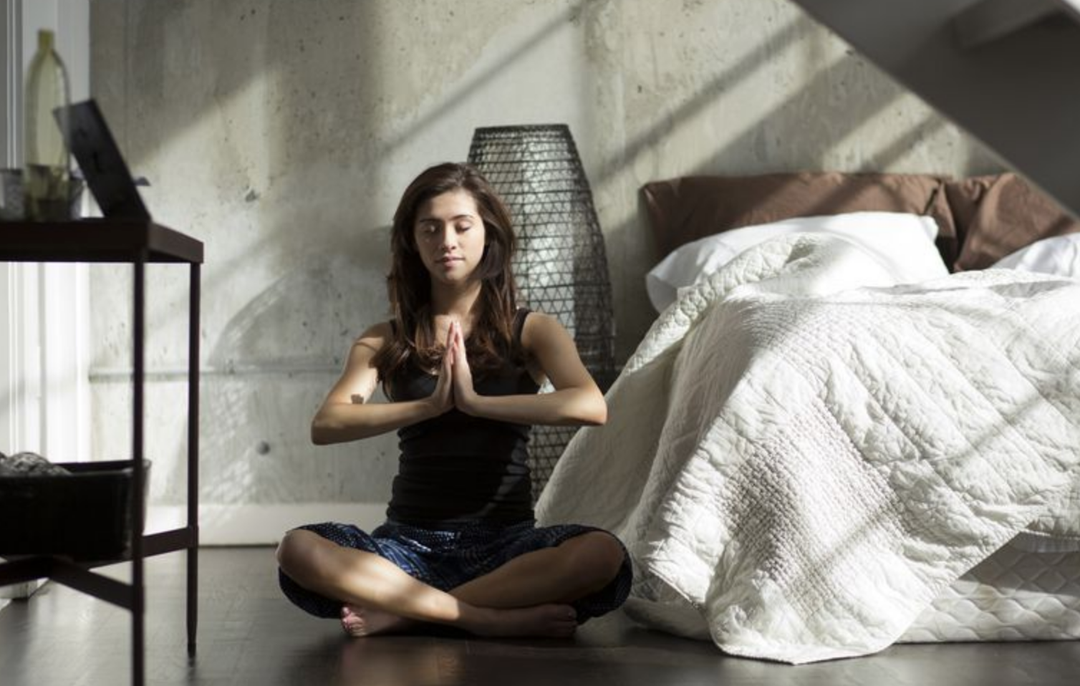 Breathing
You may think that you're breathing normally but you're holding tension somewhere in your chest.
Take a few deep breaths, and always remember to come to your breath. It is the easiest and powerful way to clear the stress. 
Don't underestimate the power of deliberate breathing. Including slow inhale and exhale in your routine will help you feel calm and in control.
4-7-8 is my favorite breathing technique.
You inhale for 4 seconds, hold for 7 and release slowing for 8.
Just returning to your breath is something you should make a habit.
Relaxing Playlist



Music is a simple and fun way to release tension. It can promote relaxation of tense muscles, letting you release all the stress.
When you release your muscles and loosen your body, your mind relaxes too.
Also, if you wanna stretch or do yoga, music can help make a relaxing activity even more relaxing.
Music helps your brain get into a meditative state. And, uplifting music can help you feel more positive. Helping you seize the day.
While we're on this, upbeat music that forces you dance is obviously gonna make you feel better (duh?)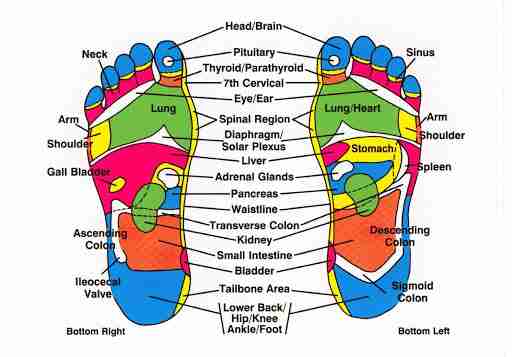 Reflexology
I tried this at the beginning of the year before everything shut down, if you haven't given reflexology a try. Maybe soon you can.
It's a natural, low cost way to offset stress on the heart and your overall health. It helps increase nerve supply to the cells and release toxins from body's toxins. It has said to increase feel good hormones and encourage release of endorphins.
You can even try sauna to release muscle tension and calm you.
Take A Walk



When things get a little too much, or you're feeling down. Just make yourself get out of the room or office.
Taking a little walk, moving your body is a natural stress reliever. Also, you can observe your body and it's working to help you move along. You can practice some mindfulness, breathing techniques. This will help you get out of your mind.
Walking also promotes blood flow to your brain and it can help you reset your stress.
In the end you'll feel better. Skin is very sensitive to stress so keep calm and clear skin on!
Is There a Woman in the World Who

Hasn't

 Wished or Daydreamed for Clear,

Glowing

Skin?
The whole idea behind Keeva Organics is that ingredients DO matter...as do results. Women shouldn't have to suffer day in and day out with the same painful acne scars or even worse, feeling new pimples creep their way up and block their natural beauty. 

You should be able to glow inside and out and pare down your skin routine to your simple yet powerful go-to products that leave you feeling confident and gorgeous...because you are.
Part of what has made Keeva's acne treatment creams garner worldwide praise from customers is the premium, high quality tea tree oil used as a central, natural disinfectant that powerfully yet gently tackles whiteheads, blackheads, pimples and other blemishes.

Our Tea Tree Oil is carefully obtained by a thorough and extensive steam distillation of the leaves of the Melaleuca alternifolia plant. 
At Keeva, we say "results matter more as women want ONE skincare solution." Our line is a combination of years of ground-breaking, dedicated skincare research and endless perfecting advancements— with you in mind.
Keeva's Natural Organic Acne Cream Fights Acne Spots Scars, Cystic & Hormonal Acne, and best of all...
✅ Highest quality tea tree oil
✅Gets rid of Acne in days
✅ Proud American Company
✅ No animal testing
Simply open the Keeva treatment jar, scoop out a generous portion, and gently apply to your face and skin to encourage cleansing and restoration of your skin.
slctvrnt:--::|~|:shwqty:--:true:|~|:qty:--:1:|~|:prdurl:--:/products/pore-cleansing-blackhead-mask:|~|:prdttlclass:--:pta-24170053:|~|:prdttl:--:
Blackhead Mask
:|~|:prdimgtp:--:variant:|~|:prdimgsrcset:--::|~|:prdimgclass:--:zpa-mobile-align--center zpa-align--center pia-24170053:|~|:prdimgalt:--:Blackhead Mask:|~|:prdimg:--:https://cdn.shopify.com/s/files/1/1096/2552/products/blackheadV2.jpg?v=1536803597:|~|:prdclass:--:ba-24170053:|~|:prdbtnltp:--:product:|~|:prdbtnelt:--:_self:|~|:prdbtncpt:--:SHOP NOW!:|~|:prdbtnclass:--:zpa-button-padding-medium bcss-24170053:|~|:prdbtnalign:--:zpa-button-alignment-center:|~|:handle:--:pore-cleansing-blackhead-mask:|~|:dcrt2class:--:ba-24170048:|~|:dcrt1class:--:ba-24170050:|~|:crtmsgclass:--:pcma-24170053:|~|:brdclass:--:ba-24170055:|~|:blckscnt:--:2:|~|:addcrtmsg:--:Product has been added to cart slctvrnt:--::|~|:shwqty:--:true:|~|:qty:--:1:|~|:prdurl:--:/products/1oz-acne-cream-carthook:|~|:prdttlclass:--:pta-24170054:|~|:prdttl:--:
1oz ACNE CREAM
:|~|:prdimgtp:--:variant:|~|:prdimgsrcset:--::|~|:prdimgclass:--:zpa-mobile-align--center zpa-align--center pia-24170054:|~|:prdimgalt:--:1oz ACNE CREAM:|~|:prdimg:--:https://cdn.shopify.com/s/files/1/1096/2552/products/acne-1oz-list-no2_04250199-1ba1-493e-bc4d-7eedb0b8adc0.jpg?v=1548087348:|~|:prdclass:--:ba-24170054:|~|:prdbtnltp:--:product:|~|:prdbtnelt:--:_self:|~|:prdbtncpt:--:SHOP NOW!:|~|:prdbtnclass:--:zpa-button-padding-medium bcss-24170054:|~|:prdbtnalign:--:zpa-button-alignment-center:|~|:handle:--:1oz-acne-cream-carthook:|~|:dcrt2class:--:ba-24170047:|~|:dcrt1class:--:ba-24170049:|~|:crtmsgclass:--:pcma-24170054:|~|:brdclass:--:ba-24170051:|~|:blckscnt:--:2:|~|:addcrtmsg:--:Product has been added to cart

What women are saying about us...

"The combination of sweat, dust and stress lead me to a massive breakout along my jawline, chin and cheek bones. It was embarrassing and I felt like a teenager again. In desperation I sought out the Internet and came across many review for this product. Long story short, I am so thankful I did! This product has helped calm my face, make acne heal quickly and fade pre-existing acne marks on my face."

-Morgan




"I do not believe in miracle products, but Keeva certainly fits that description. I have extremely sensitive skin, and I have tried everything from drug store products to proactive to prescription. They all either cause a reaction or do nothing to help my acne. I decided to try one last product before calling a dermatologist, and I am so glad I did. Keeva is amazing!"

-Lucinda 




"I've done it all and I've suffered severe breakouts to the point that they were actually painful. I would give this 10 stars if I could. I have suffered with acne my whole life Nothing worked, and I've tried it all, NOTHING. I've done it all and I've suffered severe breakouts to the point that they were actually painful. I gave this a try after seeing an ad on facebook, thinking what the heck, if it doesn't work there is a money back guarantee. I saw results in less than two days."

-Natalie

:|zpendofcontent|: