Now Your Teen Can Enjoy Confidence That Comes With Having Clear, Smooth Skin
The insane popularity of a breakthrough acne cream has forced its maker to double-down on production efforts within the last year just to meet the soaring demand. The pace of growth was so rapid that back-order waits grew to as long as four months. But people continued placing orders regardless of the waiting time. It's incredibly affordable and the reviews we found are mostly 4 and 5-star.

It's now available for sale online and the maker is offering a 100 day results 100% money-back guarantee. Due to its increasing popularity, other companies have been creating knock-offs and damaging their customers' skin.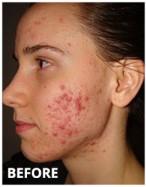 Keeva Tea Tree Oil is indicated for acne treatment. It detoxifies the skin, shrinks pores, and controls excess sebum secretion to prevent future blemishes. Your teenager's acne scars should fade quickly while skin luster and health improves.

UPDATE: A Keeva Organics team member said product is back in stock for the time being. Purchase the treatment on their official website, www.keevaorganics.com.
"It's been an honor creating a product that has been helping teens claim victory over bouts with pimple-induced anxiety,"
Keeva Organics owner said in a recent interview.  
"In July we were finally back in stock, and able to meet the rising demand." *


What's so great about Keeva Organic's Tea Tree Oil Anyway?


In order to provide a thorough understanding of the answer, it's important that you're educated on the subject of acne first. Catherine Donaldson-Evans writes the following in her blog titled, How To Cope With Severe Acne …


It's important to remind your teen that an estimated 85% of people experience acne at this point in their life, and the condition won't last forever.
"Acne flares up disproportionately during adolescence—typically beginning around ages 10 to 13 and lasting five to 10 years after that—because the body's dramatic hormonal changes during teen years causes an increase in oil secretions (called sebum) and enlarged facial oil glands. When oil combines with dead skin cells and bacteria clogs pores—you get pimples."
*
You should also let him or her know that a consistent treatment regimen presents the best chance of minimizing the severity and occurrence of future outbreaks. Regardless of the treatment you choose, their patience and commitment is required to achieve the best results. It's also imperative the regimen is one that compliments their active lifestyle.


The current market leader would have you believe that their unrealistic regimen of 3 times a day is the way to go. However, noncompliance to therapy could quickly become an issue for highly active teens.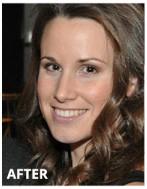 Benefits of Keeva Organics Tea Tree Oil …
Offers 1 step therapy, so your active teen can get on with his or her day, instead of wasting 30 minutes in front of the mirror  *
Provides a tingly sensation that works on mild to moderately severe acne, and could potentially save you time and money that comes along with visiting expensive dermatologists.*
Makes skin healthy, bright, and radiant so your teen can walk in confidence amongst peers*
Uses only natural and organic ingredients (not harsh chemicals like Proactiv and Accutane)*
Why Are Parents and Dermatologists Rushing AWAY from Accutane?
Most say it is because of the terrible side effects which can include:
Joint pain, back pain;
feeling dizzy, drowsy, or nervous;
dryness of the lips, mouth, nose, or skin;
cracking or peeling skin, itching, rash, changes in your fingernails or toenails.
People are now choosing more natural solutions like Keeva Tea Tree Oil Acne Cream – Here's what a few of their extremely satisfied customers had to say …*
"I do not believe in miracle products, but Keeva certainly fits that description. My daughter has extremely sensitive skin, and I have tried everything from drug store products to proactive to prescription. They all either cause a reaction or do nothing to help her acne. I decided to try one last product before calling a dermatologist, and I am so glad I did. Keeva is amazing and my daughter is so happy!"
-Amanda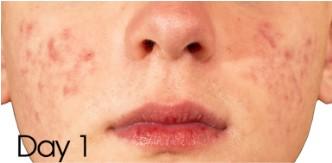 "My son has done it all and suffered severe breakouts to the point that they were actually painful. I would give this 10 stars if I could. He has suffered with acne throughout teen years and nothing worked, and I've tried it all, NOTHING. I've done it all and he continued to suffer severe breakouts. I gave this a try after seeing an ad on Facebook, thinking what the heck, if it doesn't work there is a money back guarantee. My son saw results in less than two days."
-Patricia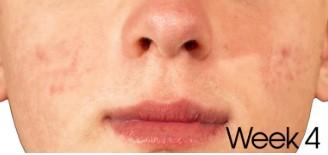 Testimonials like these are fueling the demand for this highly effective treatment. With that being stated, it's important that you realize no one single product is going to work for everyone who tries it.  However, it's great to have another weapon in the arsenal in the war against acne.
Now all Keeva Organics has to do is keep supply above demand, so that more product gets into the hands of acne afflicted teens, who are struggling with low self-esteem.
Learn more about Keeva Organics Tea Tree Oil, by visiting their website today.

🔥BUY 1 GET 1 FREE SALE (Get 2 Kits When You Order Today) 🔥
Your Order Includes These Organic Acne-Fighting Products Guaranteed To Get You Amazing Results in 30 Days Or Get 100% Your Money Back!
2 Jars of Keeva's Famous Tea Tree Oil Acne Treatment

CREAM

2 Bottles of MD Grade, Revitalizing Pure Tea Tree Oil Acne

SERUM

2 Bottles of Powerful Cleansing Acne

FACE WASH

BONUS:

FREE DERMA ROLLER

$30 VALUE (Offer Expires Today)
🔥About the Product🔥
✔ Highest quality tea tree oil
✔ Gets rid of Acne in days
✔ Proud American Company
✔ No animal testing
✔ Organic
We are about
health

. We are about

confidence

. We are about

transformations

.


Join over 400,000 parents in the Keeva worldwide community today and save big on our Buy 1, Get 1 FREE limited-time offer!